8 tags
Season of Thanks!
So, yesterday was my birthday.  Birthdays are generally a time when most of us are looking extremely introspectively into our lives.  We think back over where we have been and we anticipate where we would like for our lives to go.  My birthday is always some where around the Thanksgiving holiday, so I am generally around lots of family and friends who've traveled home to be with their families as...
Feelings
So I have been away from writing down my feelings for a while. Mainly because I wasn't completely sure of how I felt. Not that I was out of touch with my feelings but mainly because I recognize that feelings are only but a small percentage of how we actually feel. We share how we feel with our facial expressions, our personal interactions, as well as our internal thoughts. But none of them...
Watch
Positioning.  I have never understood that word as much as I have now.  And though I am in the middle of our summer advertising and marketing boot camp, I am not really talking about product positioning.  "In marketing, positioning has come to mean the process by which marketers try to create an image or identity in the minds of their target market for its product, brand, or...
Publicity: Counterproductive to Ministry
This morning, I was studying Luke 8 and refreshing my mind about all of the miracles and healing that Jesus performed during his ministry as a young 30-something.  One of the things that stuck out to me was that all of those that were healed had faith in knowing that God (through Jesus) would heal them.  Jesus indicated to them that their faith healed them.  It made me think about my belief system...
5 tags
One Year Ago (4/24/2007)
From: Lincoln Stephens [mailto:lincoln.stephens@carolhwilliams.com] Sent: Tuesday, April 24, 2007 2:33 PM Subject: One Year Ago …. … I moved away from Dallas in the GREAT STATE of Texas to the city of Chicago.  Time has gone by incredibly fast, but I guess it does so when you are "having fun!"   This has been an incredible growth experience. God has blessed me...
"In life there are two roads to take, two choices to make, the only advantage of..."
War is coming.
wagewar: 2012
Giving Birth
————— Forwarded message ————— From: Lincoln Stephens <lincoln.stephens@gmail.com> Date: Wed, Nov 12, 2008 at 10:04 AM Subject: Giving Birth I wanted to let you all know some good news.  On my birthday, November 25th, a celebration of more than just my birth is scheduled to happen.  For several months I had been planning on...
The Career Statement of Lincoln C. Stephens circa...
I just found a career statement that one of my first mentors made me write when I graduated.  It is so interesting to read now.  Amazing how you can look back on something and see that things are going according to plan.   Wanted to share this with you all. Opportunity Paper (The Career Statement of Lincoln C. Stephens) January 2004 Nearly five years ago, my grandmother, Mrs. Henry Mae Williams...
"Be strong! We are not here to play, to dream, to drift; We have hard work to..."
– Maltbie D. Babcock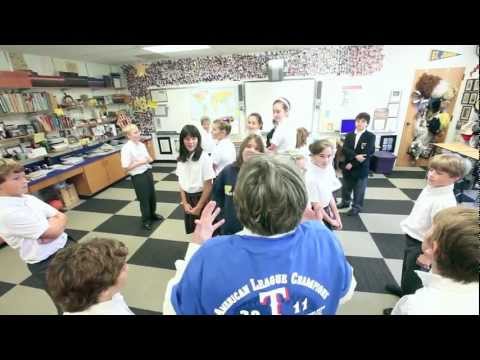 Passport Project: Kenji's EuroTrip: Entry 1 →
passportproject: I never thought in a million years at the age of 25 I would be in Europe backpacking and staying in hostels. My first day (November 1st) at Travel Joy Hostel (London) was a smack in the face to the real hostel life: 12 beds, 12 heads, downstairs bar, and people trying to figure it all out,…
Dreaming a Vision
"And it shall come to pass afterward, that I will pour out my spirit upon all flesh; and your sons and your daughters shall prophesy, your old men shall dream dreams, your young men shall see visions" - Joel 2:28    I first heard this verse in a sermon that my pastor, Bishop T.D. Jakes preached about a year ago.    This is such a powerful scripture if you break it down and think...
Anonymous asked: why are there two spellings for your last name in the "Who is Lincoln Steffens?" section of this site?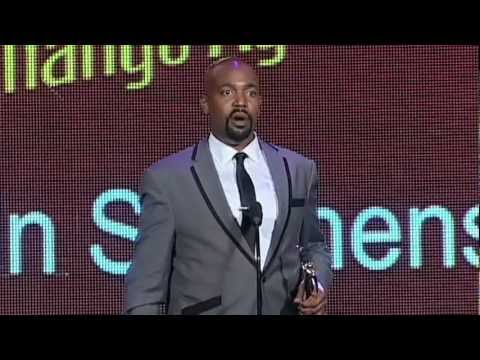 Anonymous asked: Hey,

Keep being positive ang stong for the community!

By the way I would love to know who you know !
Anonymous asked: I have found you on the top 11 people to follow on twitter over at blackenterprise.com. As I am always inspired by those you have achieved greatly and continue to inspire those like little old me, I would love your opinion please. My greeting card business at JWGreetings.co.uk where I am also the designer what is your take on my greeting card designs. I am thick skinned (well I try to be) so your...
7 tags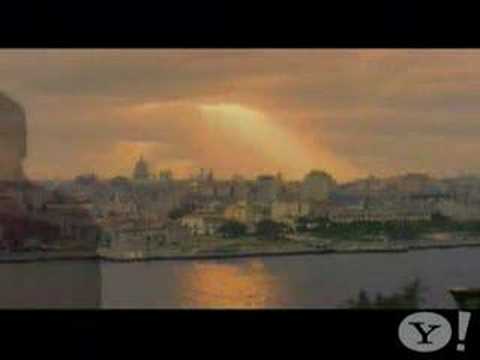 Follow the Leader (#FF) - Antonio Neves
So, I have a friend named Antonio Neves, who has literally changed the trajectory of my life.  I've only known Tony for about 3 years now, but I can honestly say that it feels like somewhat of a lifetime.  For everyone that meets him, I am sure that you share the same thought that he is an incredibly thoughtful and thought provoking individual.  He truly cares about the human experience...
What's The 4/11?
So, I have been away from Muck*Rake for nearly a month, but I am back now.  The month of March was a pretty tricky month, but an incredibly good one.  It was sort of a month with a little bit of high anxiety (positive stress), but also some news that has taken a little bit of getting used to, namely my older brother going through a divorce.  Some other personal issues arose towards the middle...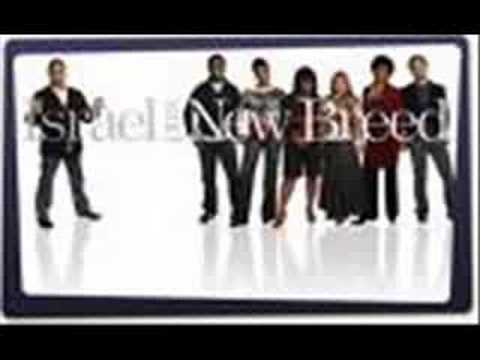 The Sacrifice of Pursuing Your Passion (Pt. 3)
So, let me start off this post by apologizing for being away for a couple of weeks.  I have been thinking about what I wanted to say in this post and had to truly do some thinking about how I wanted to say what I am about to share with you.  So, hear goes. I was a little mad at God for about a week.  I was frustrated at something that happened and could not see the bigger picture.  The sacrifice...
Follow the Leader (#FF) - Jesus
This Friday's leader to follow is Jesus Christ himself.  Today, I am having to ask myself "What Would Jesus Do?"  I have encountered a couple of situations  this week that kind of have me a little bit frazzled and quite frankly frustrated.  But I am reminded that Jesus has already paid it all.  My burdens were already taken into account when He made the ultimate sacrifice and...
A voicemail from my niece that made me smile! 
"RT @Iyabos: @LincolnSteffens You know you are on the right path that Jesus has..."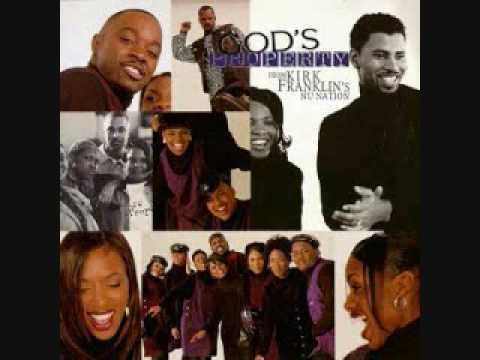 Anonymous asked: are you single? you're quite the looker :)
Follow the Leader (#FF) - Calvin Stephens
This week's leader to follow is my Dad, Calvin W. Stephens.  Today is his 66th birthday!   He is truly a great father, husband, friend, and entrepreneur.  But to give you a glimpse on one of the reasons why I love him so much, I am going to share a personal letter/email that he wrote to me a couple of years ago.  Some great advice inside. From: SSP Consulting Sent: Wednesday, June 18,...
6 tags
The Sacrifice of Pursuing Your Passion (Pt. 2)
Part two of this series will share with you the brighter side of the sacrifice that you must make while moving in the path designed just for you.  This past weekend in Dallas, I got booted off of a table at a private dinner.  Larry Yarrell, one of my best friends, business partners and co-conductor to the change that we are trying to bring to our field, and I attended a dinner party sponsored by...
4 tags
Follow the Leader (#FF) - Kenji Summers
This week's leader to follow is Kenji Summers. To me he is a friend, Fraternity Brother and co-conspirator to  The Marcus Graham Project movement with. To others he is a Millenial Enthusiast, Planner, Blogger, Cultural Critic.  I have known Kenji since 2007.  We met via LinkedIn, after I'd seen his name a few times on industry blogs.  I quickly learned why he would be the "talk...
Heeeeeelllllllp! Please....
So, here is the deal. I have been invited to an amazing invitation-only event entitled Summit at Sea and I am currently looking for a way to actually get there. I am seeking the assistance of you, my family, friends, and kind strangers to help me realize this game-changing opportunity. Attending a Summit Series event is life changing. What began in 2008 as a ski trip for 19 young founders,...
5 tags
WHO I AM SLEEPING WITH
This is a re-post of an email I sent to some friends in 2006.  I know title of this email seems a little suspicious, so before I continue writing, I will just say that the content is NOT what you may be thinking. With that said, I will continue…. Every night, at least each night that I am in the comforts of my apartment in Chicago, I am reminded of who I am sleeping with. I am fortunate...